The treatment methods for periodontal disease are dependent on the type and severity of the disease. The appropriate periodontal health treatment will be recommended by your dentist and dental hygiene professional.
Periodontal disease progresses when the sulcus between the tooth and gum gets filled with plaque, irritating the surrounding tissue. If these irritants remain in the pocket space, they can cause damage to the gum and bone that supports the teeth.
If the disease is identified in the early stages of gingivitis and no damage has been done, your dentist will recommend one to two regular cleanings. You will receive instructions on how to improve your oral hygiene and maintain periodontal health with regular dental cleanings.
If the periodontal disease has progressed to more advanced stages, a special periodontal health cleaning called scaling, and root planing (deep cleaning) will be recommended for periodontal health. It is typically completed one quadrant of the mouth at a time while the entire area is numb. In this standard process, tartar, plaque, and toxins are carefully removed from above and below the gum line (a process called scaling), and rough spots on root surfaces are made smoother (called planing). This procedure can help heal gum tissue and shrink it. In addition, you can use special mouth rinses, medication, and an electric toothbrush to help control infections.
If the pockets don't heal after scaling and root planing, your condition may require periodontal surgery to help make the affected teeth easier to clean. Your dentist may also recommend that you see a periodontist that specializes in gums and supporting bone-related conditions.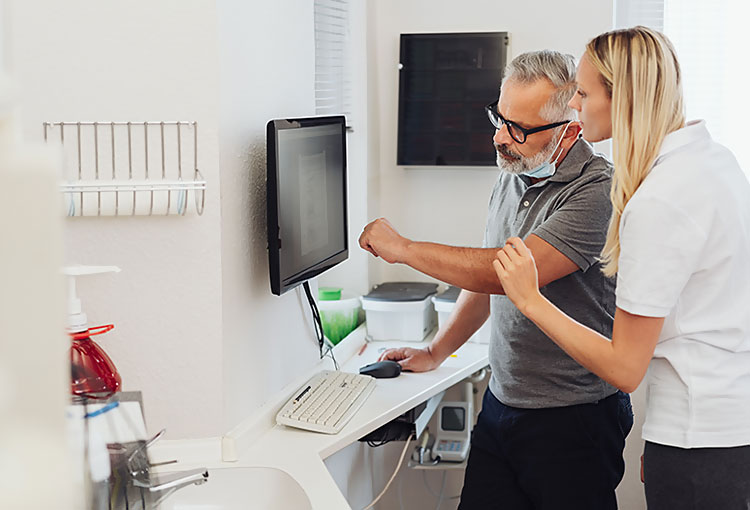 Exemplary Dentistry, Extraordinary Results. Contact Us Today To Discuss Your P

eriodontal Health And Schedule Appointment
Get In Touch
We encourage you to contact us with any questions or comments you may have. Please call our office or use the quick contact form.
1185 Capitol St #104, Eagle, CO 81631