Whether your dental needs call for a complete exam and cleaning, full-mouth restoration, or anything in between, our Eagle, CO dental services team is always looking forward to serving you!
We pledge to treat you with respect and caring, by listening at least as much as we talk.  We pledge to deliver exceptional oral health treatment to enhance both the beauty and function of your smile. 
Following are some of the more popular services and procedures we routinely provide our growing patient family.  Each treatment is delivered with a caring touch, and spectacular results.  Your smile and satisfaction are our top priorities.
We'll give you a smile you cannot wait to share!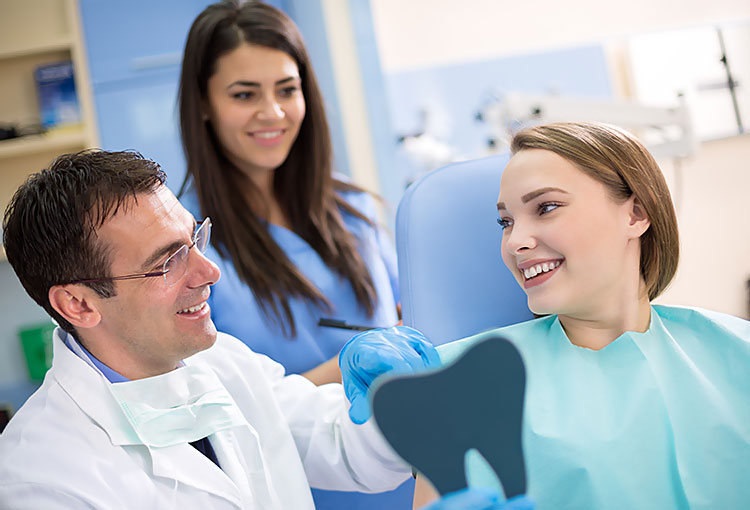 Our D
ental Services
We offer a wide range of dental services for the entire family.

Cleanings & Prevention Dental Services

Cosmetic Dentistry Dental Services


Restorations Dental Services

Emergency Dental Services

Cleanings & Prevention
A preventive program is a cooperative effort by the patient, dentist, and dental staff to preserve the natural dentition and supporting structures by preventing the onset, progress, and recurrence of dental diseases and conditions. Preventing dental disease starts at home with good oral hygiene and a balanced diet. It is continued in the dental office by the efforts of your dentist and dental hygienist to promote, restore, and maintain your oral health. Prevention also includes regular dental exams, cleanings, and x-rays. Sealants and…

Cosmetic Dentistry
In the past decade there has been a dramatic interest in cosmetic dentistry. We all realize that having a healthy, bright, beautiful smile enhances our appearance and allows us to smile with confidence. Thanks to the advances in modern cosmetic dentistry, we are able to improve our teeth and smiles with quick, painless and surprisingly affordable treatments. Cosmetic dental services can: Change the size, shape, and alignment of certain teeth. Fill in unattractive spaces between teeth. Improve or correct bites. Lighten or brighten the…

Periodontal Disease
The word periodontal means "around the tooth". Periodontal disease attacks the gums and the bone that support the teeth. Plaque is a sticky film of food debris, bacteria, and saliva. If plaque is not removed, it turns into calculus (tartar). When plaque and calculus are not removed, they begin to destroy the gums and bone. Periodontal disease is characterized by red, swollen, and bleeding gums. Four out of five people have periodontal disease and don't know it! Most people are not aware of it because the disease is usually painless in…

Restorations
It's great news that the incidence of tooth decay has significantly diminished over the years due to the use of fluorides and an increase in patient awareness. However, teeth are still susceptible to decay, infection, and breakage and sometimes need to be restored back to health. Through improved techniques and modern technology, we are now able to offer more options for restoring a tooth back to its normal shape, appearance and function. Should your teeth ever require a restorative treatment, you can rest assured knowing we will always…

Dental Emergency
Excellent Eagle Emergency Dentist Dental emergencies can happen to even the most careful individuals. At the practice of Dr. Paul Corcoran, we provide timely and exceptional care whenever an emergency happens. You can trust that our entire team is equipped and ready to handle your situation and provide you with the treatments you can rely on. We believe your family comes first at our dental office and work hard to ensure you are comfortable throughout your visit. We know that situations with unknown outcomes, especially when it comes to your…
Why Choose Us?
WHY WE CONSIDER OURSELF DIFFERENT DENTAL PRACTICE IN EAGLE CO
Advanced Dentistry
We committed to provide the most advanced care in the most comfortable manner possible!
Experiencd Team
We have a team of highly talented and experienced members to keep your smile healthy.
High Standard
A standard of excellence in personalized dental care enables us to provide the quality dental services our patients deserve.
Exceptional dentistry, extraordinary services.
Please let us know of any concerns, questions or suggestions you may have by calling us at 970-471-5331
We cannot wait to see you!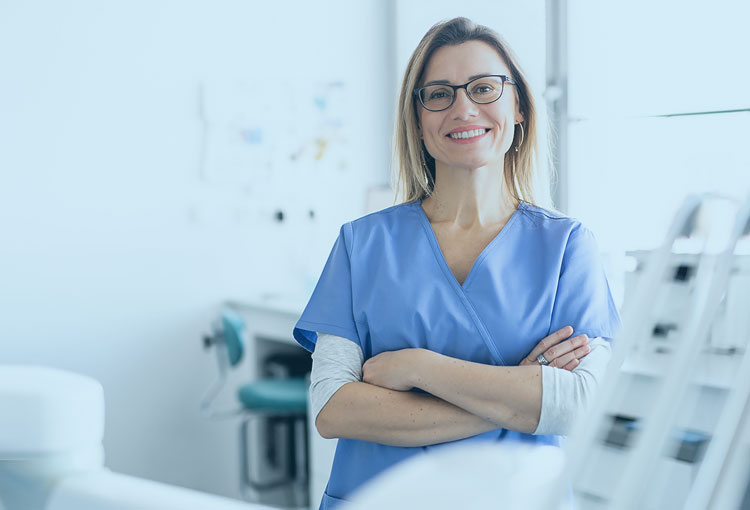 Get In Touch
We encourage you to contact us with any questions or comments you may have. Please call our office or use the quick contact form.
1185 Capitol St #104, Eagle, CO 81631