Dental Cleanings and Comprehensive Examinations
Dental Cleanings Exams
Your dentist should perform a comprehensive dental examination at your first visit. The purpose of your first examination is to confirm your current oral health status as well as identify any current or potential conditions, which could lead to future oral health issues
Then, at regular check-up and cleaning appointments, you will receive the following care:
Diagnostic X-rays (also known as radiographs): X-rays are essential to detect decay or potential for decay (precarious lesions), cysts, tumors, and bone loss. X-rays can also assist in the identification of present and potential positions of the teeth and tooth roots.
Comprehensive oral cancer screening: Chances are you don't have oral cancer, but we want to make sure, which is why we thoroughly check your face, neck, lips, tongue, throat, soft and hard palate, and gums for any suspicious signs of oral cancer.
Gum disease evaluation: Also called periodontal disease or p.d., the likelihood of this condition increases with age, but young adults are also susceptible. That's why we carefully examine your gums and surrounding bone for any signs of p.d.
Exam for tooth decay: All tooth surfaces are checked for decay with special dental instruments, lighting, and magnification.
Examination of existing restorations: We check current fillings, crowns, etc. to ensure their integrity, which helps identify future problems before they become problems.
Professional Teeth Cleaning
Your professional dental cleaning (also called prophylaxis) is typically performed by your registered dental hygienist (RDH). Your dental cleaning appointment will include a dental exam as well as:
Removal of plaque: Plaque is a sticky, almost invisible film that forms on the teeth. It is a growing colony of living bacteria, food debris, and saliva. The bacteria produce poisons (toxins) that inflame the gums. This inflammation is the start of periodontal disease, so it is vital to ensure any and all plaque is removed at each visit.
Removal of tartar (also called calculus): Tartar is plaque that has hardened over time and has become firmly attached to the tooth surface. Calculus forms above and below the gum line, and can only be removed with special dental instruments.
Teeth polishing: your hygienist completes your treatment by removing stains and plaque that tooth brushing and flossing alone fail to eliminate.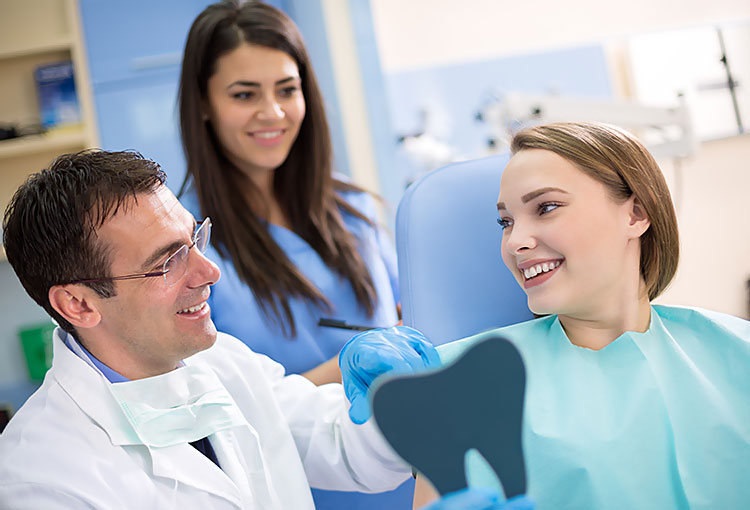 Exemplary Dentistry, Extraordinary Results. Call Us Today To Schedule Your D

ental Cleaning Appointment & Dental Exam In Eagle CO
Get In Touch
We encourage you to contact us with any questions or comments you may have. Please call our office or use the quick contact form.
1185 Capitol St #104, Eagle, CO 81631